5 Film Adaptasi Video Game Terbaik Sepanjang Masa
Published : Jul 23, 2019, 10:35 Reading time : 3 m and 43 s.
---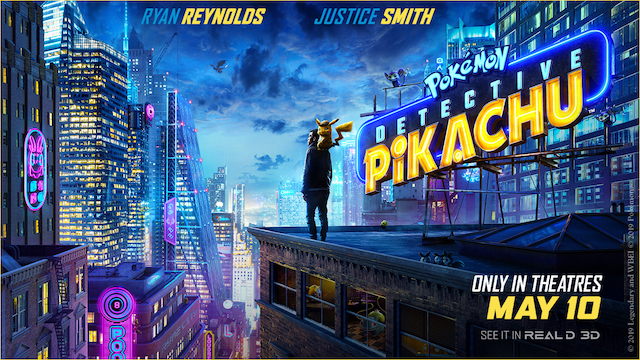 POKÉMON DETECTIVE PIKACHU (2019) / pict via
warnerbroscanada.com

MobaGenie -
Hingga saat ini sudah ada banyak sekali Film yang diadaptasi dari Video game populer yang diproduksi dari seluruh dunia. bahkan adaptasi video game ke dalam film layar lebar sudah dimulai dari sejak Tahun 1993 dimana perfileman Hollywood mengangkat Game Super Mario Bross ke dalam layar lebar. akan tetapi tidak sedikit pula yang justru mengalami kegagalan, alih-alih menuai sukses seperti game yang diadaptasi, mereka justru harus menelan pil pahit dikarenakan film yang diadaptasi justru tidak mendapat sambutan yang baik, bahkan mendapatkan banyak cibiran, terutama dari fans game yang diadaptasi karena dianggap merusak reputasi game mereka.
Namun begitu, tidak sedikit pula produser film yang sukses mengadaptasi video game ke dalam layar lebar. seperti yang MobaGenie pantau dari situs perangkingan film terkemuka
Rotten Tomatoes
, berikut ini Penulis mencoba merangkum
5 Film Adaptasi Vieo Game Terbaik Sepanjang Masa
yang sangat layak untuk kalian tonton terutama bagi fans berat game yang diadaptasi.
List ini diurut berdasarkan skor ranking Rotten Tomatoes dalam %, dimana semakin tinggi persentase, maka semakin bagus film tersebut.
1. POKÉMON DETECTIVE PIKACHU (2019)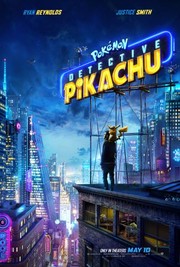 Rating: 67%Critics Consensus:
Pokémon Detective Pikachu may not take its wonderfully bizarre premise as far as it could have, but this offbeat adaptation should catch most -- if not all -- of the franchise's fans.
Synopsis:
The story begins when ace detective Harry Goodman goes mysteriously missing, prompting his 21-year-old son Tim to find out what... [More]
Starring:
Ryan Reynolds, Ken Watanabe, Justice Smith, Kathryn Newton
Directed By:
Rob Letterman
Di urutan pertama, ditempati oleh Film keluaran Tahun 2019 yang diadaptasi dari salah satu Game paling fenomenal pada Tahun 2016 silam, Pokemon GO. Film yang Dibintangi oleh bintang film papan atas yang juga mejadi pemain utama pada film Deadpool, yaitu Ryan Reynolds ini sukses menempati ranking pertama sebagai Film terbaik yang diadaptasi dari Video Game sepanjang masa, dimana mendapatkan skor sebesar 67%.
2. TOMB RAIDER (2018)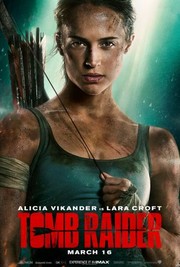 Rating: 52%Critics Consensus:
Tomb Raider reboots the franchise with a more grounded approach and a star who's clearly more than up to the task -- neither of which are well served by an uninspired origin story.
Synopsis:
Lara Croft is the fiercely independent daughter of an eccentric adventurer who vanished when she was scarcely a teen. Now... [More]
Starring:
Alicia Vikander, Dominic West, Walton Goggins, Daniel Wu
Directed By:
Roar Uthaug
Menyusul Film Pokemon GO, ada Film yang diadaptasi dari game legendaris yang sudah sangat populer di seluruh Dunia yaitu Tomb Raider, yang berhasil memperoleh rating sebesar 52%.
3. RAMPAGE (2018)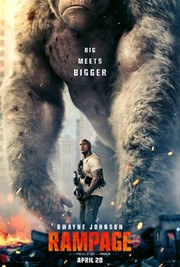 Rating: 52%Critics Consensus:
Rampage isn't as fun as its source material, but the movie's sheer button-mashing abandon might satisfy audiences in the mood for a brainless blockbuster.
Synopsis:
Primatologist Davis Okoye (Johnson), a man who keeps people at a distance, shares an unshakable bond with George, the extraordinarily... [More]
Starring:
Dwayne Johnson, Naomie Harris, Malin Akerman, Jeffrey Dean Morgan
Directed By:
Brad Peyton
Di urutan ke 3, ditempati oleh Film keluaran 2018 yang dibintangi oleh sang legenda WWF (sekarang WWE) yang juga menjadi pemeran Hoobs dalam film langganan box office Fast and Furious, yang berhasil memikat pengunjung Rotten, dimana berhasil memperoleh skor sebesar 52%, sama dengan skor film Tomb Raider.
4. MORTAL KOMBAT (1995)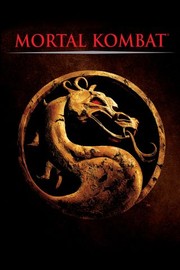 Rating: 46%Critics Consensus:
Despite an effective otherwordly atmosphere and appropriately cheesy visuals, Mortal Kombat suffers from its poorly constructed plot, laughable dialogue, and subpar acting.
Synopsis:
Three reluctant fighters are drafted for an intergalactic martial-arts tournament that will determine the fate of the human race in... [More]
Starring:
Christopher Lambert, Linden Ashby, Cary-Hiroyuki Tagawa, Robin Shou
Directed By:
Paul W.S. Anderson
Urutan ke 4 diisi oleh Film super jadul keluaran 1995 silam, hasil adaptasi dari Game legendaris yang juga menjadi salah satu game paling ikonik sepanjang masa, Mortal Kombat. Film adaptasi Game yang populer penuh dengan adegan brutal dan super sadis ini berhasil memikat penonton dengan cukup baik dimana memperoleh skor Rotten sebesar 46%.
5. FINAL FANTASY: THE SPIRITS WITHIN (2001)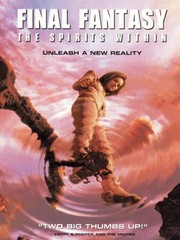 Rating: 45%Critics Consensus:
The movie raises the bar for computer animated movies, but the story is dull and emotionally removed.
Synopsis:
The first feature-length motion picture to use computer-generated imagery to create not only effects, props, and environments but also the... [More]
Starring:
Ming-Na Wen, Alec Baldwin, Ving Rhames, Steve Buscemi
Directed By:
Hironobu Sakaguchi, Motonori Sakakibara, Jack Fletcher
Di urutan terahir, pada list
5 Film Adaptasi Vieo Game Terbaik Sepanjang Masa
ditempati oleh salah satu Game JRPG paling sukses yaitu Final Fantasy. Video Game yang sudah mengeluarkan puluhan seri semenjak rilis pertamanya ini berhasil menempati rangking ke lima dengan memperoleh skor sebesar 45%, hanya terpaut satu poin saja dari Film Mortal Kombat.
Nah, itulah
5 film adaptasi video Game terbaik sepanjang masa
versi pengunjung situs
Rotten Tomatoes
. Gimana dengan kalian, apa Film terbaik yang diadaptasi dari Video Game? tulis di komentar ya! :)
(Genie/News/RottenTomatoes)
---
TAG :
#Game Online
#RPG
#RTS
#game
#multiplayer
#Movies
#Film
#Hollywod
#JRPG